"What chance gathers she easily scatters. A great person attracts great people and knows how to hold them together."
—Johann Wolfgang Von Goethe
Much debate has arisen in the marketing community (and others) about rules in and ruling online communities. This is my cautionary tale to you.
But before you SM fans read on, grab your Prozac, "Pass the dutchie on the left hand side", do some hot yoga, spoon a friend or whatever you need to calm your anxiety and open your mind to the concept that, brace yourselves… online community existed before social media. I know it's hard to believe, but back before FaceBook and Twitter many, many years ago when the web was young, people gathered together in online communities and they have some excellent lessons to teach us.
Don't Judge Me!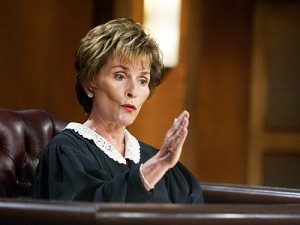 For those that don't know, I am/was an avid online gamer. No, I don't put on tights and strap on a sword and run around swinging it at my friends, at least, not anymore… But it is a passion I thoroughly enjoy for many reasons:
Competition – I love to win. That could be an understatement.
Human behaviour – I love the dynamics of human interaction
Competition – Did I mention I am competitive?
Community – Truly the difference for any great game.
Community, you see, is a huge part of online gaming and Gamers in particular are a special breed.
A Look Inside the Gaming Community World
My perspective is based on not only being a member of multiple communities but also being a moderator and head moderator in many cases (what you would refer to as a community manager) for numerous gaming communities; some quite large at 100k+ active members.
The gaming community is hierarchical in nature when it comes to how it structures itself – I call this the "rule of threes".
3 types of communities:
Official gaming communities: The game company's "official" gaming community they create for the players. Typically policed, but a free for all for players to interact with each other and the game designers.
For you marketers, this is Twitter.
Unofficial gaming communities: This is really where the action happens. These communities are created, paid for and managed by super fans of the game itself. They love the community and enable them to the extreme, but typically they do not actively lead. They deploy moderators from the community to keep things civil and enforce basic rules of human conduct (no racial slurs, no porn, etc…). Further, these communities can have millions of active members.
For you marketers, this would be #usguys, #b2bchat, #smmanners, #ungeeked, #blogchat, #custserv, etc…
Clan communities: Clan communities are small, focused and leader driven with a defined chain of command and even ranks for people joining. New members typically undergo rituals or time-based trials to "earn" their stripes. Everyone has roles and it is highly regulated, even self-regulated for fear of being expelled from the clan.
For you marketers, this would be akin to a spin off group that forms a business venture together for a specific defined purpose.
3 types of people for each: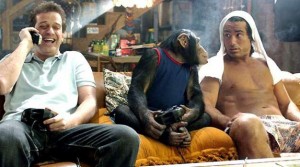 In official and unofficial gaming communities the people hierarchy is: (passive leadership)
Founders – Enabling the vision setting guidelines for participation
Moderators – Enabling the community
Members – Equal contributors
.
In leader-based communities the people hierarchy is: (active leadership)
Dictator/Leader: – Pushes down a single vision and rules
Commanders – Enforce and organize the vision and rules
Grunts – Do what they were bloody told
.
What can we learn from them?
In my experience, the truly great communities enabled their members and lead without leading, while the truly great clans galvanized their members into a sole purpose with firm but fair treatment.
Where certain individuals tried to insert a leadership-style into open communities, they failed – fracturing the community so that it either disbanded or becomes a shadow of its former self.
Selfish people destroy communities if they get any kind of influence or power. They subvert it for their own means even though many times their intent was for the betterment of the community.
The most selfish people are excellent at masquerading as the most unselfish people while they manipulate the community from different angles.
Great communities have basic guidelines for conduct and enjoying the community
Clan communities had strictly enforced rules and roles. You didn't comply, you are out. But you knew that getting into it so eyes wide open.
In both cases however, one core thing made each community function well – honesty without political correctness. And believe me, its damn refreshing.
Politically Correct Community is an Oxymoron
"For evil to flourish, all that is needed is for good people to do nothing." – Edmund Burke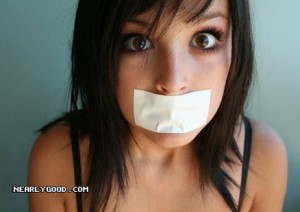 For the hyper sensitive, ultra politically correct marketing community you are in for a rude awakening. The communities I have seen crop up are unnatural to the way vibrant communities actually work and in fact, build up negative undercurrents of drama and resentment that only surface in grand volcanic style.
You see in these environments built on Twitter especially, no one is really honest with each other in the open for fear of offending or being judged by the community. So what we get is truth draped in so much honey that it sends ambiguous messages, easily interpreted as something else. Further, we feel forced to accept whatever people throw at us for the same group of fears mentioned above.
Now what happens when someone does say something direct and honest? It shocks and upsets creating a slippery emotional slope that usually leads to regretful actions. Leaders or moderators within these communities are then tasked with trying to not only repair damage to the community brand as a whole (especially in live environments like Twitter) but these events polarize the community which requires tremendous effort to resolve.
Much can be gained from civil, constructive honesty and at the same time that not everything can be solved with group hugs. In my mind communities based on Twitter are in danger of becoming cultures of avoidance because the political correctness pendulum has swung too far to the left.
Suck it up Buttercup!
There is no doubt that your sensibilities are going to be offended fairly regularly in online communities. It's natural. You could misinterpret what someone said or interpret correctly in some cases. It often arises out of civil discussions that become debates where one side refuses to acknowledge the other point of view.
Your reaction to that creates a chain reaction that is emotionally driven; both for you and everyone witnessing the interaction.
The best solution lies in how you govern your own reactions to others. You can't control them, but you can control how others affect you and subsequently how you react. This can go a long way to improving your experience and interactions.
Me personally, I have a hide like rhino when it comes to online behaviour. It is exceedingly difficult for even the most controversial or opinionated person to phase me. This doesn't mean I am necessarily tolerant of undo amounts of crap, I have just learned not to react emotionally to it. In fact, I am quite outspoken at times, especially when someone is acting in a way that is inappropriate.
But the one thing I never do is take it personally. Once you take it personally, you have shifted control to that person and your reactions will be emotional, defensive and irrational.
As my farmer father would tell me, "Pull up your socks boy. The only thing that got hurt is your pride".
When Rules Ruin a Community
Many times, as communities grow, there is thinking that new rules need to be created to "govern" the masses. This is usually the brainchild of a small group of people that believe, rightly or wrongly, their community needs leadership, specifically their leadership. The rules are meant to empower the leadership to have greater control and leverage over the participants.
While it is true that some communities do need rules, many do not and this is the difference between natural, largely unspoken rules based on common values of the community and rules designed to "direct" the community.
So what happens when rules are introduced to an open community like Twitter groups? Well, it's simple – you get conflict, resentment, and abandonment.
Guidelines on the other hand, while usually unstated, can enable the community and help them to understand how to participate to the fullest.
The simplest and only rule to apply to online communities is: "If it ain't broke, don't fix it".
When Rulers Ruin a Community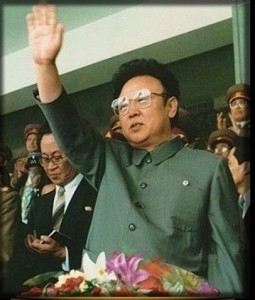 So your community has grown, people are flocking and you have aspirations for leading them to glory! There is no bigger mistake you could make.
What I am going to give you are some questions to really acid test the true reasons for wanting to lead your community.
Does the community believe they need leadership or are you projecting it?
What are your true motives for leadership?
Are you looking to make money off what the community has done?
Does the community already have unspoken leaders and how are they doing?
Will the community resent or disagree with the direction you want to take?
Are you the best choice for leadership? Why?
If you asked the community, would they agree with the answers you gave above?
The vast majority of my experience has been that when someone wants to lead, it's for all the wrong reasons. Leadership in communities is granted by the community to those who prove they are worthy of it through exemplary behaviour.
True community leaders enable everyone around them. A good example is the leader who continually looks to improve the community via new programs and activities to improve collaboration, relationship building, attraction of new members and growth.
A true leader doesn't seek praise, acknowledgment, titles or control. A true community leader selflessly and fairly empowers every person without expectation of return.
While a great leader can come from anywhere, not just anyone can lead. If you are considering trying to lead a community you are involved in consider what you risk if your intentions are not in the best interest of the community. What you stand to lose is far more than what you could potentially gain.
In the end, every action has a reaction. The more important the community is to the people that are part of it, the more change will be resisted unless it is driven by the people, for the people.
Communities govern themselves and are self-correcting.
Remember, "What chance gathers she easily scatters".
Choose your path wisely…
—
As a follow-up to this post in the coming weeks, I will be looking at how this applies to branded customer communities. If you think they operate differently, think again.